Apr 18, 2019 22:13&nbspUTC
| Updated:
Apr 24, 2019 at 15:23&nbspUTC
Meet These Five Incredible Women Speaking At New York Blockchain Week
As people who are tech enthusiasts and who look forward to more diversity and representation in the industry, we need to understand the prevailing importance of women in blockchain industry. Female entrepreneurs, developers, investors and many more such specialists need to be encouraged and given equal opportunities as their male counterparts.
Whenever we put women in the forefront of technology, we reaffirm our commitment to allowing for more diversity and equality in the industry. Five fierce women leading this revolution in blockchain technology, are all set to speak at the New York Blockchain Week as reported by Forbes. Who are these women? Let's find out.
Caitlin Long
Co-founder of the Wyoming Blockchain Coalition, Caitlin has had immense contribution in creating new legislative parameters for blockchain technology. Speaking at Fluidity Summit about Wyoming's legislation, she said:
"The developments in Wyoming over the past year have been so positive for both the industry and Wyoming. We are paving the way for how to provide clarity to blockchain developers about what's legal and what's not."
Donna Redel
She was the chairman at COMEX, CTO for Prudential Securities, and Managing Director and Board member at the World Economic Forum. Donna has been intrinsic in training and educating future leaders, and is currently a professor at Fordham Law, teaching courses on blockchain and cryptocurrencies. Speaking at Ethereal Summit she said:
"Several industries stand to benefit dramatically from blockchain technology. Ensuring that our youth, particularly our young women, understand the historical context of these industries is the foundation of our future success."
Alice Henshaw
An industry-leading Solidity engineer, Alice has contributed to the creation of smart contracts that can be written to automatically satisfy regulatory compliance requirements for digital assets. She is a proud computer science graduate of Oxford University, and has more than $100M worth in blockchain-based transaction volume, to her name, due to her self made smart contract systems. She said:
"As more assets are tokenized it's important to remember that they are subject to many of the same regulations as their physical counterparts. With blockchain we can encode compliance into the assets themselves, thereby making illegal transactions impossible to carry out."
Annelise Osborne
A member of Factora's executive team and a regular at highly venerated financial firms including Moody's, Annelise is quite the driving force for her team. She has extensive experience in the industry which she uses to design products keeping the user in mind. Osborne says:
"This technology presents legacy financial structures and a unique opportunity to truly evolve—the time is now to create the correct blueprint for this evolution both in the near term and for generations to come."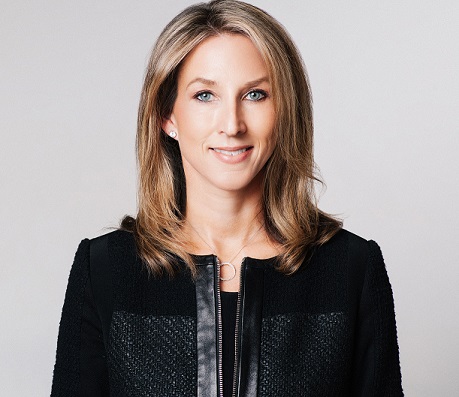 Kim Cope
Founding member of CryptoKitties and Blockchain Product Manager at Axiom Zen, Kim is one of the most experience female techies in the industry. She uses her experience to work closely with companies and governments  and assist them in developing their own blockchain strategies. She said:
"This technology is so versatile and powerful, but if it's ever going to be effectively implemented, it needs to be designed for mainstream audiences. For mainstream audiences to embrace this technology, it needs to be presented in terms those audiences understand."